Power of Attorney in Nevada
When you need legal information and advice about designating the Power of Attorney in Nevada, you should contact the Wood Law Group. Call us for a consultation.
What Is Power of Attorney?
Nevada law protects its citizens from the uncertainties that abound in life. When incapacitated, a power of attorney is viable for pertinent decisions about your health care, real property, and finances.
The Nevada Revised Statutes (NRS 162A.090) defines a Nevada power of attorney (POA) as a document allowing a principal (the "principal") to authorize another person (the "agent" or "attorney-in-fact") to act on their behalf when making financial, medical, or legal decisions. Powers of attorney may become effective immediately after signing or at a later date.
Without an established POA before any disability or incapacity, it may be difficult for loved ones to make health care decisions for you, such as moving you to an assisted living facility.
Furthermore, an individual who was not granted specific authority to act on your behalf cannot deal with financial institutions about your bills and retirement assets. In the absence of a power of attorney in Nevada, the State will be responsible for making decisions regarding your health, finances, and property.
The Nevada power of attorney document is a valuable tool that ensures that a principal's estate plan is carried out in accordance with their wishes if they become incapacitated or pass away.
An estate planning attorney in Las Vegas can help you understand the complexities involved in creating a power of attorney document and how it grants authority and fiduciary powers.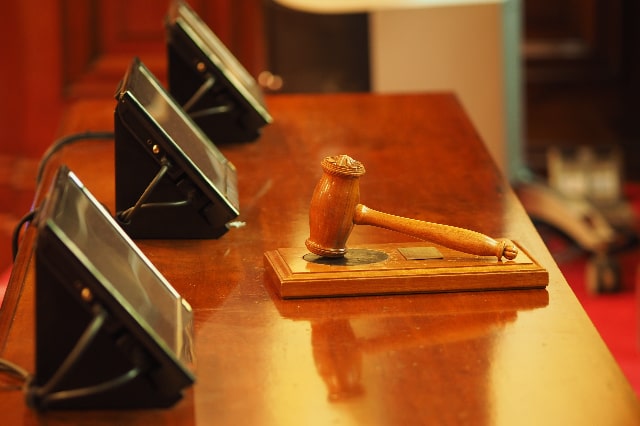 What Happens When You Grant Power of Attorney?
With a POA, you can give someone legal authority to act on your behalf regarding money, taxes, and other financial matters. This person is known as a "proxy" or an "attorney-in-fact." Your proxy may act in your best interest in the following ways:
Open bank accounts in your name at a financial institution

Access funds from retirement plans and existing accounts that require two signatures

Sign tax returns and handle tax matters

File documents with government agencies

Buy and sell a property interest

Make decisions regarding health care, placement in a skilled nursing facility, business affairs, etc.
Your POA should be someone you trust to be your legal guardian and execute your wishes in good faith.
Benefits of a Power of Attorney Document
A power of attorney offers priceless peace of mind. Under your designated agent's authority, your loved ones can access funds and make decisions on your behalf without lengthy court proceedings or guardianship processes.
With a POA document in place, your beneficiaries will receive the funds from your survivor annuities or trust created by you.
Additionally, a POA saves time and money by allowing family members to act quickly in handling financial matters and the principal's property when needed.
Steps to Follow When Creating a Power of Attorney
The general steps that should be followed when getting a POA in Nevada.
Step 1: You need to determine what kind of power of attorney you need and how it will work for your situation and goals. During this step, you'll also select a proxy, decide whether an immediate or springing POA is appropriate, and decide what powers should be granted.
Step 2: Ensure your legal document meets all Nevada POA requirements. Set out the specifics in the legal document. These include your proxy's names, duties, when the POA will become effective, the principal's incapacity, its expiry date (if applicable), and limitations of use.
Step 3: Once the Power of Attorney document is complete and legally valid, give it to the proxy or store it safely. Provide copies of the Nevada durable power of attorney to your family members and other relevant parties once it has been created.
Types of Power of Attorney in Nevada
Nevada provides several power of attorney forms. Your specific circumstances will determine the power of attorney form you need to use. The different types of power of attorney include the following:
Durable POA: Nevada durable power of attorney forms are used to appoint individuals to represent someone in their everyday financial and business matters.

General POA: With a general POA, individuals can designate someone to handle all financial matters, including business transactions, asset management, and contract negotiations. A general POA becomes invalid if the principal becomes incapacitated.

Medical POA: Nevada medical power of attorney is created by individuals who wish to give authority to someone else to handle their healthcare decisions on their behalf. If the principal becomes incapacitated, the appointed attorney-in-fact can accept or refuse medical treatments and/or operations.

Limited POA: With a limited POA, the principal establishes special or "limited" powers so an agent can act on the principal's behalf. In this contract, the powers and timeframe of the attorney-in-fact will be outlined. These agreements can expire at a certain date or upon completion of a task or transaction.
Other proxy arrangements that can be entered into include vehicle POA, minor (child) POA, and real estate POA.
Power of Attorney Forms in Nevada
Although there are different types of POA available in Nevada, they all consist of the following elements, such as:
A declaration that the POA is intended to constitute a durable power of attorney

Identification information about both parties (principal and proxy)

Date of the document and when it will become effective

Specific powers that are granted to the proxy

Dates when the POA expires (if applicable)

Any limitations on its use

Signatures of both parties before two witnesses 
Can I Create a POA by Myself?
You can draft your proxy document by yourself or hire an attorney to assist you. The exact process depends on the type of POA you want to create.
However, creating a POA on your own can be daunting. As a result of legal processes, jargon, and limited margins of error, your intended wishes may be vitiated in the long run.
Consider retaining the services of a living trust Nevada attorney to hold your hand throughout the process. In addition to ensuring your POA meets Nevada's legal acceptance threshold, an attorney can also spot any fraud or mistake elements that could harm you in the future.
Does a Power of Attorney Document Need to Be Notarized in Nevada?
All Power of Attorney documents in Nevada need to be signed by the principal before two witnesses and notarized by a notary public to be legally valid (NRS 162A.220). The notary public certifies that the signatures on the document are legitimate and verifiable.
Benefits of Hiring an Estate Planning Lawyer for Your POA
For your ultimate peace of mind, it pays to hire the experienced estate planning lawyers at Wood Law Group to help you establish a proxy. You can rely on your attorney to ensure that the POA document grants your designated agent the required authority in accordance with state law, advise on what powers should be granted, and review all documents before the principal signs the POA.
Ready to take the next step? Contact an experienced estate planning lawyer today and get your Power of Attorney in place!