A Comprehensive Guide to Nevada Small Estate Affidavit (Probate Shortcuts in Nevada)
The Nevada Small Estate Affidavit is one of several probate shortcuts in Nevada. This option allows inheritors to skip the formal probate process if specific criteria are met.
Nevada Small Estate Affidavit (Probate Shortcuts in Nevada)
The probate process can be a lengthy one, but using the Nevada Small Estate Affidavit (probate shortcuts in Nevada) can simplify and speed it up. Most believe probate will be short and inexpensive when dealing with small estates. Unfortunately, the requirements are similar whether the court has to deal with a large estate or a less substantial one. They still have to determine what the estate's value is, who is entitled to the money, and who will handle claims by the creditors.
The state of Nevada has put in place methods for simplifying the process through the use of a Las Vegas probate shortcut affidavit. A simplified probate procedure for small estates in Nevada is available if the gross value of the estate is less than $300,000 if the court approves. Simplified probate is also available if the estate's value is not exceeding $100,000.
To properly petition the court, valid heirs should learn the basics, including how to get an affidavit, where to file it, and how much it costs.
A reliable Las Vegas attorney from the Wood Law Group can explain your options and clarify the process.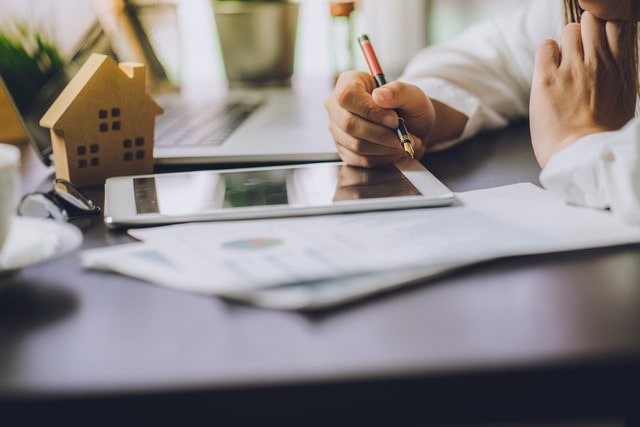 What Is the Small Estate Affidavit in Nevada?
The Small Estate Affidavit in Nevada is a probate proceeding that lets inheritors transfer all the assets left behind by the deceased to their surviving spouse, children, or other heirs without going through probate.
In formal probate, the law firm representing you needs the judge's approval for a certain asset and real property they want to transfer. With the Small Estate oath, the lawyer files a petition with the probate court and then independently transfers all of the assets.
It's important to note that there are some limits on transferring assets through the sworn statement.
The out-of-court procedure can be used if the value of the estate is less than $100,000 for a surviving spouse or if the value doesn't exceed $25,000 for any other individual making a claim. If a deceased person owned motor vehicles registered to them, they don't count when the value of the estate is calculated.
Your probate attorney can advise you further regarding this procedure.
How to Get a Small Estate Affidavit in Nevada
In cases where there is no real estate involved, it might be beneficial to know how to get a small estate affidavit in Nevada to speed the process. The intestate succession procedure allows you to skip probate altogether if the value of all of your loved one's assets in Las Vegas is less than a certain amount.
The affidavit must include the following information:
The name and address of the deceased person; if either spouse died during the marriage, the affirmation must include both names and addresses.
If there are multiple heirs, the name and address of each heir must include whether their shares are per capita (equal), per stripe (by branch), or according to some other method.
A statement that 40 days have passed since the decedent's death. For example, if John Doe died on April 1, 2019, then you would state that "40 days have passed since April 1, 2019."
A statement that the debts and taxes have been paid and nothing remains to be done except collecting or distributing assets. You do not need to state this if you collect personal property only.
When signed under oath, this document is called an affidavit.
The affidavit also has to include your name and address, as well as the statement saying that you have a right to claim the estate's assets and property. A description of the property you are requesting can also be included.
All of the decedent's assets have to be known, and no petition for the appointment of a personal representative must not be granted or pending.
Bear in mind that other beneficiaries or heirs have to be given written notice of your claim. That has to be done at least 14 days before filing the affidavit. Beneficiaries have to be served by certified mail or personal service.
Your lawyer can provide additional information and advice to help you with this process.
Where to File a Nevada Small Estate Affidavit
Once you have it drafted and signed before a notary public, you need to know where to file a Nevada Small Estate Affidavit. If a deceased Nevada resident-owned assets worth $100,000 or less at the time of death and left behind no real estate, you may be able to avoid formal probate by filing a Nevada Small Estate Affidavit.
Bear in mind that if the deceased person did have property and assets but the assets were passed by law upon death (for example, via a joint tenancy with a right of survivorship), that property doesn't count as part of the probate estate.
The affidavit must include the following information:
Your relationship to the deceased
Date
Place of death
Whether they were married, and if so, when and how their marriage ended.
The estimated gross value of assets they owned at the time of death
Signature of all heirs, legatees (those who received gifts under estate planning), and devisees (those who received assets under a will)
Forty days after their death, you can file the affidavit in the local Probate Court in the county where the deceased resided. For example, if your loved one lived or died in Clark County, you would file with the county recorder in Clark County Probate Court. You will need to pay a small fee for recording the affidavit.
If an institution, such as a bank where the deceased person had an account, is holding the deceased property, it will release the assets after it gets the affidavit and a copy of the death certificate.
Don't forget that filing a false affidavit is considered a felony offense in Nevada.
Occasionally, a creditor might object to the affidavit within 60 days of filing with the county clerk or county recorder. In that case, the estate should go through probate unless an agreement is reached with that creditor. A Nevada Probate Attorney may be able to help you with that process.
How Much Does a Small Estate Affidavit Cost?
So, how much does a small estate affidavit cost? The clerk's filing fee for the Nevada probate process is usually about $350. That is generally the only court expense. However, a probate attorney may be crucial for title searches or other matters. It all depends on the complexity of your case.
In Las Vegas, most estates that don't involve a will can be handled using a small estate affidavit. This is typically much faster and cheaper than probate, but there are risks and requirements to be aware of.
The Small Estate Affidavit Process
With non-probate transfers, the executor files an affidavit with the court listing the heirs and beneficiaries, details about documents, all bank accounts, property titles, and other assets, including any known debts.
Upon approval by the Clerk of Court, the executor receives certified copies of the small estate affidavit. These can then be presented to banks or other entities who have set aside assets to transfer them to the heirs or beneficiaries. According to Nevada law, the executor transfers all assets left to the minor children and the surviving spouse. If the decedent owed debts, they would be paid from the estate.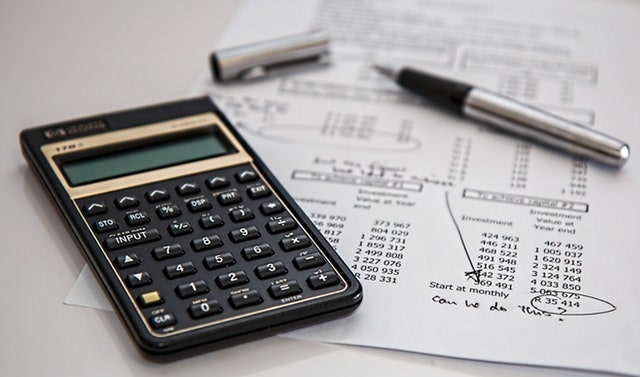 What If an Estate Includes Real Property?
If the deceased's estate includes real property but is still valued at less than $100,000, you may be able to use Nevada's "set aside" law.
When determining the value of the entire estate, subtracting liens and expenses such as mortgages and car loans is allowed. The court will typically accept your personal property valuation, but some proof of value may be required. Any assets that would normally go through the probate process, such as assets with named beneficiaries, shouldn't be included.
The Set Aside proceeding allows simplified estate administration similar to Small Estate Affidavits. However, the court sets aside the debts of an estate and gives preference to the surviving spouse and minor children. However, the proceeds of the estate may be disbursed in a way that includes attorney's fees and funeral expenses.
A Las Vegas Estate Planning Lawyer can provide additional legal advice about the process.
How Long Does Probate Take in Nevada?
With so much at stake, you might be wondering how long probate takes in Nevada? Probate matters can take a long time to complete after it is filed. The process usually takes at least nine months, but it can take years if there is a dispute or other complication. 
For example, until the court has received proof that all interested parties received notice and no objections have been made, they can't proceed. After this waiting period, the judge will set a hearing date where interested or entitled parties can come forward and make a claim for the estate.
Hire Nevada Law Legal Advisors 
If you are dealing with the loss of a loved one, one of the last things you want is to get bogged down in legal details and hassles. You want the assistance of top-rated Las Vegas probate lawyers. The Wood Law Group can help you with legal advice and move you through this process as quickly and efficiently as possible.
Probate may be required in certain situations, mainly when an estate includes landholdings or other assets you cannot transfer without a court order. In other cases, it may not be necessary at all.